Roofers in the South West of England
West Country Tiling are traditional roofers who operate throughout the South West of England. We provide roofing services from the wallplate up and specialise in ecclesiastical work. Our master roofers have considerable experience of most historic roof coverings.
We offer a wide range roofing services including, roof repairs and maintenance, roof tiling and slating, lead repairs to valleys and chimneys. In addition to this we also provide carpentry, stone masonry, timberwork, new and reclaimed material sourcing and a scaffolding service from Frome based S.A.M. Scaffold.
Areas we cover include:
Bath – Roofing services we've carried out within this area include the American Museum, the former school Bluecoat House and King Edward's School.
Berkshire – As traditional roofers we focus on specialist and historical roofs. One such project was the All Saints' Church in Binfield, Berkshire.
Bristol – In 2009-2010 we worked on the spectacular Tyntesfield House. As with all historical restoration projects we carry out, where possible we reuse the original materials.
Devon – We have carried out specialist roofing projects in Devon, including the Woodlands Hotel in Sidmouth, Dartington Cider Press and Bovey Castle.
Dorset – Our most prestigious contracts in Dorset were Portland Castle for English Heritage and the Robing Rooms at Corfe Castle.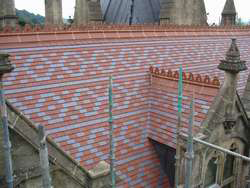 Gloucestershire – We have re-roofed numerous churches in Gloucestershire including the All Saints Church at Selsley and St Michael and All Angels at Guiting Power.
Oxfordshire – Our experienced team worked on the restoration and conservation of Blenheim Palace, the world-class visitor attraction in Oxfordshire.
Somerset – Our head office is based in Frome, Somerset. We have worked on countless projects in the area, including Rook Lane Chapel and the Memorial Theatre.
Surrey – We can carry out roofing and re-roofing projects in Surry, focusing on historical roofs using handmade tiles with natural patina.
Wiltshire – We have carried out many re-roofing projects using Cotswold stone slating, including the church of St Mary in Castle Eaton, St Cyriacs in Lacock, St John the Baptist Church in Foxham and the Almshouses in Corsham.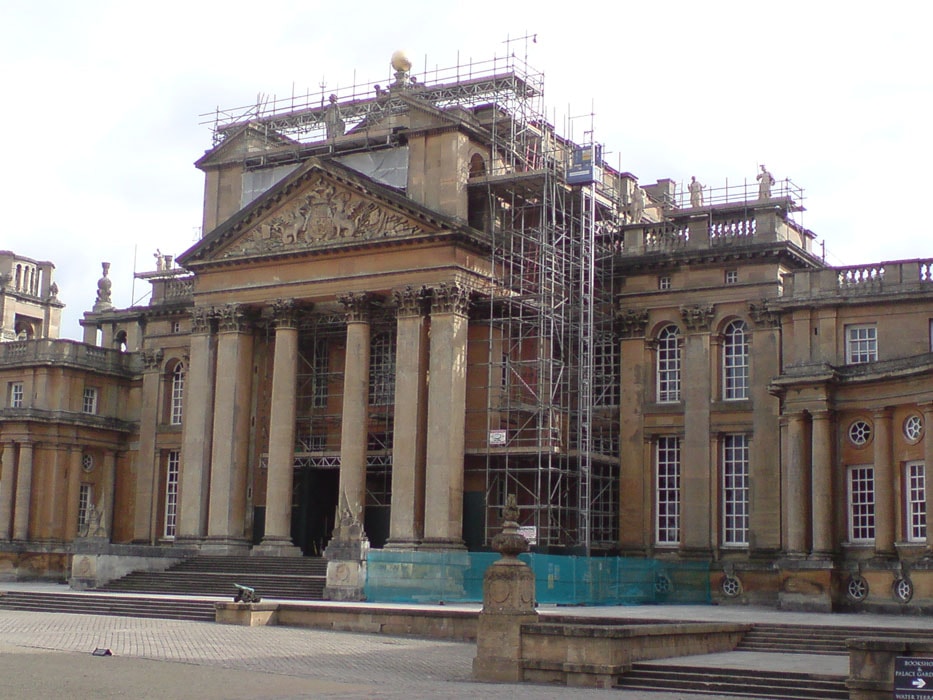 Why Choose West Country Tiling
Our master roofers have extensive experience of working with many private residencies, churches, schools, hotels and historical buildings throughout the South West of England.
If you have a traditional or historical roofing project based in the South West, please get in touch on 01373 462 224 or by emailing us on info@westcountrytiling.com