Cotswold Stone Slate
West Country Tiling has over 30 years' experience in crafting traditional slate roofs from Cotswold stone slate. When working on a stone slating project, we initially remove the existing stone, sort it then dress and drill for re-use. Generally, the best salvage that can be achieved is 70%. How much we can reuse depends on the quality and original type of the stone used.
Types of Stone Slates
The correct term for the Cotswold slate is actually a 'tile-stone', as it's not a true slate in the geological sense. The Oolitic limestone from which the Cotswold slate is formed is a sedimentary rock. There are two main types of Cotswold stone slates. The 'pendle', which is naturally split by frost and has a lower salvage rate; and the 'present', thus named as the stone was found near the surface and seemed like gifts to the inhabitants of the Cotswolds.
Our Experience with Cotswold Stone Slating
Some of the many stone slate projects we have worked on include: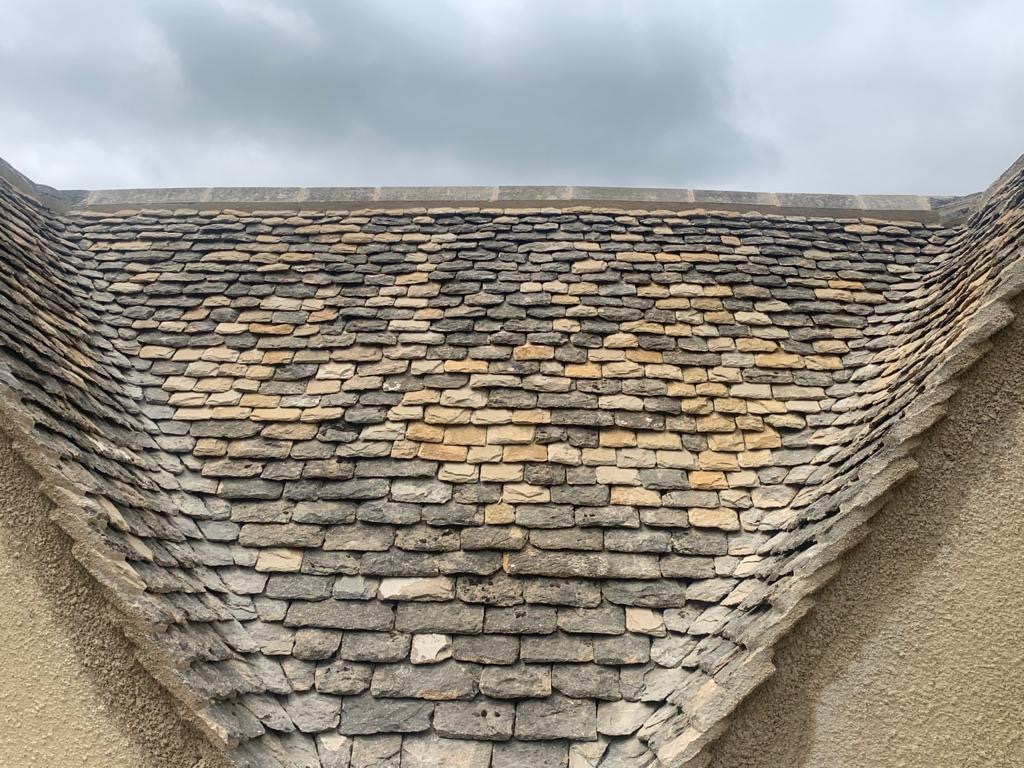 These photos show the stone slate swept valleys at The Bear hotel and the lead rainwater hopper head that we hand crafted.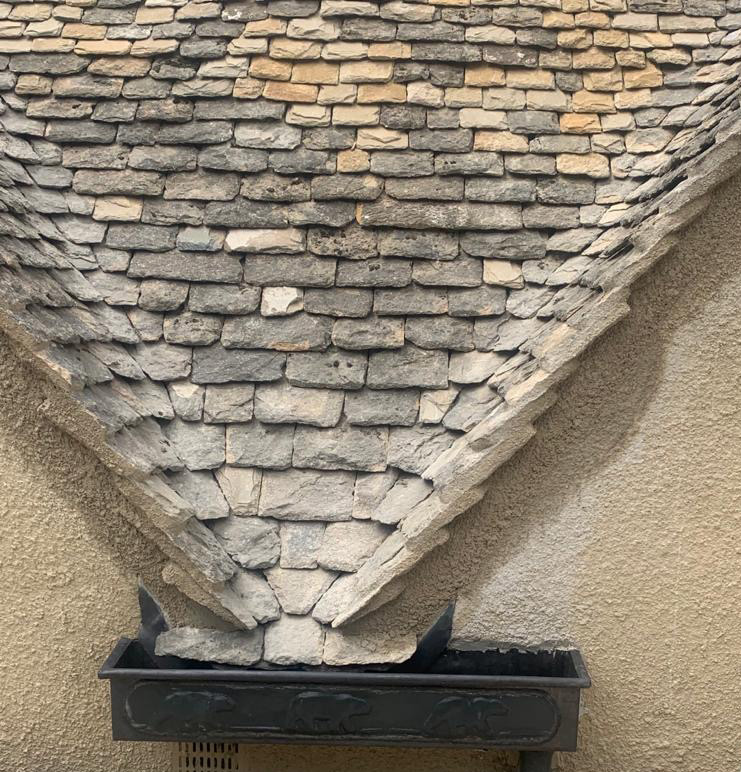 Our Craftsmen
Our specialist Stone Slaters are highly skilled craftsmen, who select the right slate for the job. The old stone slates are already drilled, dressed and ready to be placed on the roof in diminishing courses, which creates the beautiful irregular and instantly recognisable patterns of a Cotswold stone slate roof.
____________________________________________________________
Why Use West Country Tiling
Our team has over 30 years of experience working with Cotswold stone slate on many churches and historical buildings. When contracting us you will be party to our expert knowledge, professional know-how and highly skilled craftsmen.
If you have a stone slate roofing project that needs to be carried out by our experienced team, please get in touch on 01373 462 224 or email us on info@westcountrytiling.com