Roofers in Gloucestershire
West Country Tiling Company are specialist roofers delivering roofing services in Gloucestershire. We specialise in Cotswold Stone Slating and Tiling and can assist with the sourcing of stone slates and tiles to your exact specifications.
All our Master Roofers are fully qualified and experienced having served a full apprenticeship with us, starting at the age of 16. The roofing services in Gloucestershire that these master craftsman offer include roof repair, refurbish, restore and re-roof of private houses, farmhouses, stables, garages, churches, traditional schools, stately homes, and orangeries. Materials used include Cotswold stone slate, natural slate, plain tiling, lead work and other roof coverings.
We have re-roofed numerous churches and listed buildings in Gloucestershire including, the Cotswold stone slating on Whatley Manor Hotel in Malmesbury and All Saints Church at Selsley, lead roofing on St Michael and All Angels at Guiting Power and the re-roof of The Bear of Rodborough.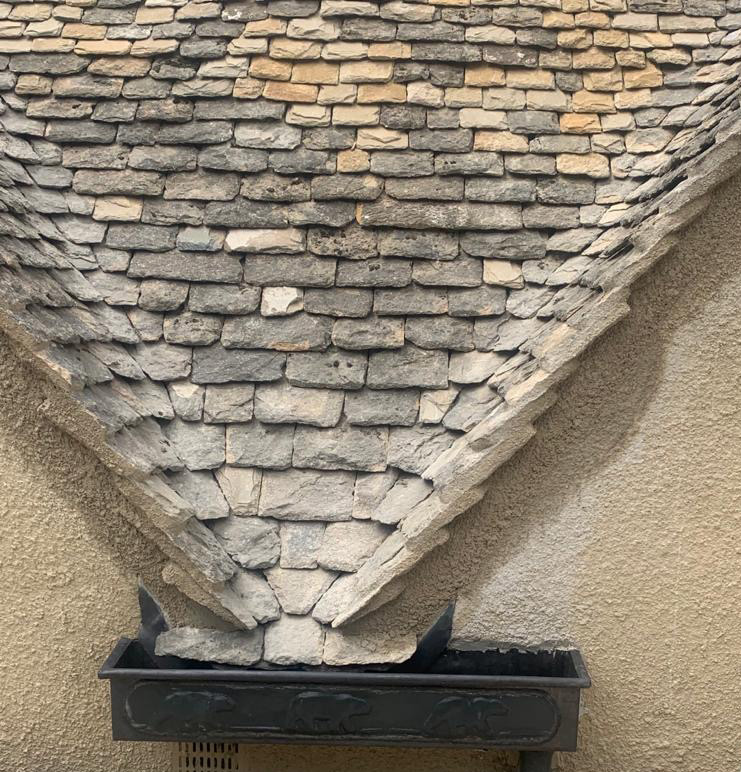 Cotswold Stone Slate
The Bear Hotel re-roof took six weeks to complete by our specialist Stone Slaters. This an example of a typical Cotswold stone slate re-roofing project. We stripped the roof, carried out necessary timber repairs and consolidation, dressed, drill and sorted the salvaged stone slates, sourced matching replacement new stone slates, fabricated an ornamental sand cast lead hopperhead and re-slated the roof.
In this instance the salvage percentage of the stone slates was 60%. Generally, the maximum salvage will be 70%, after dressing and drilling, but it can be as low as 10%. Our many years' experience of Cotswold stone slate roofing projects will enable us to advise you accurately on this extremely expensive aspect of your project.
Why Choose West Country Tiling
West Country Tiling has over 30 years' experience in crafting traditional slate roofs from Cotswold stone slate, plain tiling and leadwork.
For more information on our roofing and additional services please get in touch on 01373 462 224 or by emailing us on info@westcountrytiling.com for more details.