Roofers in Hampshire
The team at West Country Tiling provide roofers in Hampshire. Our in-house services include slating and tiling, leadwork, stone masonry and carpentry. We can provide scaffolding and materials sourcing service as part of your project.
We deliver a range of traditional roof work from the wallplate up and have experience in working with stone slates, cedar shingles and oak shakes, single lap clay tiling, modern concrete tiling and man-made slates.
We specialise in ecclesiastical work, traditional schools, historic buildings for the National Trust, Historic England and private clients.
Project in Hampshire
One of our recent projects in the county of Hampshire was the re-roofing St Mary's Church, in Monxton. This delightful church typifies the many places of worship found in Hampshire.
The present St Mary's church was erected over the site of the earlier medieval parish church. It was built using flint in 1853 and designed by the architect Henry Woodyer, who specialised in the English Gothic revival style.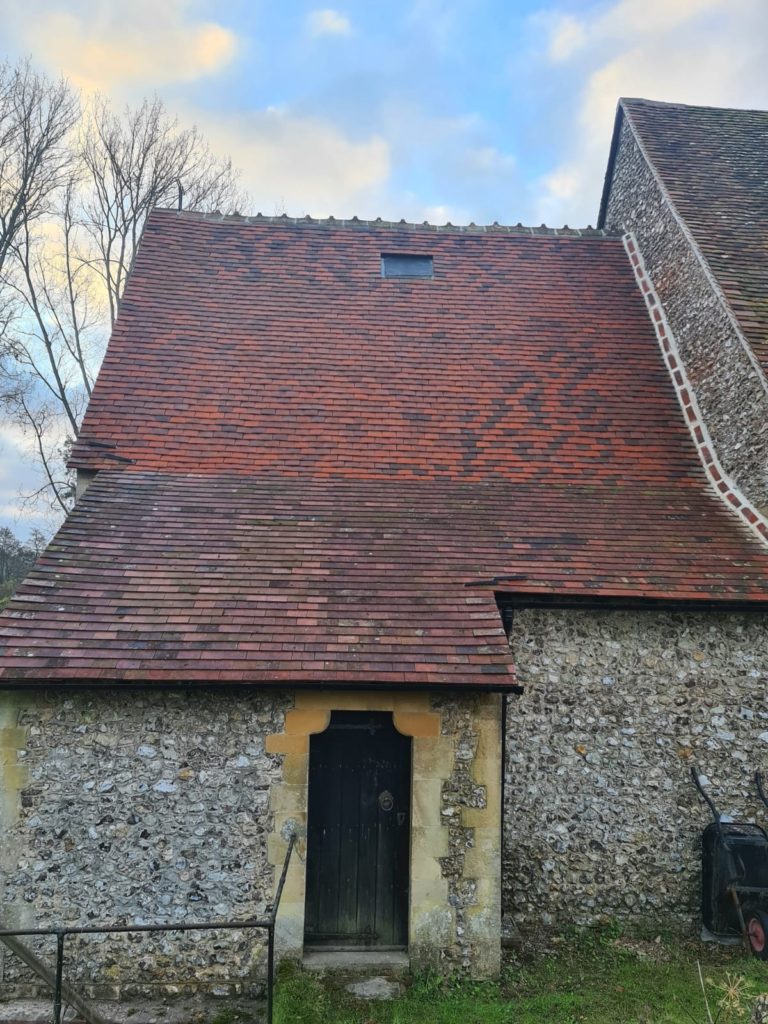 Master Craftsmen
Our master craftsmen repair, refurbish, restore and re-roof to the highest standard. They always take the time to complete the job properly and source the materials we use for each job from suppliers of the highest calibre. As a result, we have built a successful working relationship with many architectural practices based in the South west of England.
We work with a variety of roofing materials, including stone slate, natural slate, plain tiling and leadwork. We have used these materials on historical buildings, traditional schools, churches and private residences, including orangeries, garages and stables.
Why Choose West Country Tiling
West Country Tiling has over 30 years' experience in crafting traditional slate roofs in the Hampshire area.
For more information on our roofing please get in touch on 01373 462 224 or by emailing us on info@westcountrytiling.com for more details.