Widcombe Crescent in Bath
We recently completed the re-roof of a Georgian house on Widcombe Crescent in the historical city of Bath. Built in 1808, this terrace of 14 Georgian houses are designated as Grade I listed buildings.
As with any listed property, they come with a host of protection orders, specific material requirements, and building regulations. For this renovation we were required to use the traditional Bath honey coloured stone with lime mortar, grey Welsh slate and clay double Roman tiles.
Working in historical Bath
Since March 2021, working as roofers in central Bath now comes with an extra complication, the Clean Air Zone. To comply with the regulations, set by Bath and North East Somerset Council, we invested in a new Euro 6 truck. Because this vehicle complies with the most recent European emission standards, it allowed us to enter the designated Clean Air Zone without incurring the daily charge.
Widcombe Crescent reroof
This extensive reroof project took eight weeks and included:
Stripping the existing roof
Re-rendering the chimney stack
Re-rendering the gable parapets
Repairing the coping stones
Re-roofing two pitched roofs
Fitting insulation at celling level
Installing new metal roof lights and tunnel lights
Rebuilding valley and box gutters, re-casting the lead at our own facility
Refitting the lead rainwater shoot through the building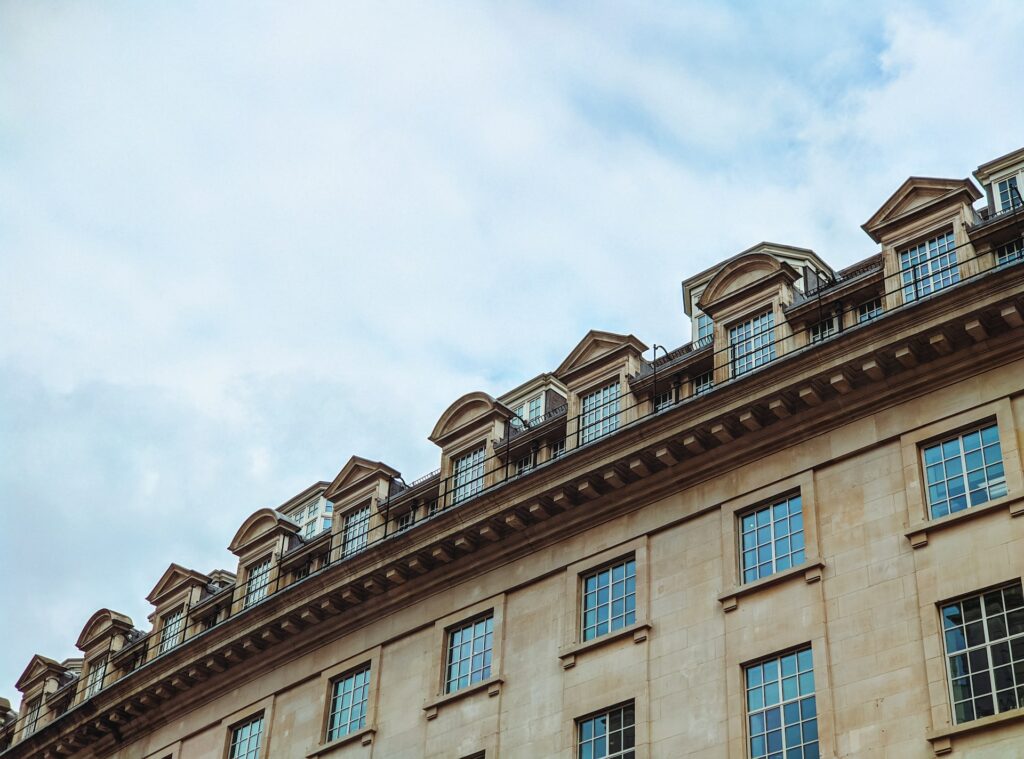 Internal Georgian drainage explained
Georgian architecture focused on the symmetrical form, and external rain water drainage pipes did not please the eye. The fashion was to hide guttering behind parapet walls and use an internal drainage system.
The internal downpipes running through the loft space and down through the interior of the house require horizontal gutters and down pipes to allow for inspection. Blockage prevention inspection chambers can be found in openable flat cupboards throughout the drainage system of most Georgian terraced homes.
Why use West Country Tiling
We are specialist roofers working with Grade I and Grade II listed buildings throughout the South West of England. Our team are experienced in re-roofing historical properties, so if your listed home needs re-roofing, please get in touch on 01373 462224 or by emailing us at info@westcountrytiling.com.