Why we do not recommend polyurethane foam
There are companies currently cold-calling home owners and frightening them into using a product call polyurethane foam. They prey on the peoples worries about roof leaks by promoting their product as a cure for all roof problems, as well as providing insulation.
The truth is that this polyurethane foam will cause you a lot more problems than it will solve.
Yellow spray foam should not be used on any roof. The reasons for this are:
This product will not solve roof leaks, it will simply serve to hide them from you.
After its application, your roof coverings and battens will continue to deteriorate, but at a faster rate because there is no ventilation to allow them to dry out.
If your roof develops a leak that penetrates the foam, it is practically impossible to isolate and fix it, because everything is stuck together.
When you do eventually have to re-roof, there will be increased costs because removing the foam from the tiles to strip the roof is exceedingly difficult without smashing all of the tiles.
Once the tiles have been removed, the foam will have to be cut away from the rafters, yet again incurring increased costs.
When re-covering the roof, you may well need to replace all of your roof tiles.
If the above factors do not deter you from using this product, you should also bear in mind that when selling your property, if a surveyor detects the use of this yellow foam, it will indicate that you have serious issues with your roof. All Building Surveyors are fully aware of the issues with this foam and will advise prospective purchasers that they should consider a full re-roof, and may advise buyers to allow for a re-build of the roof structure as well.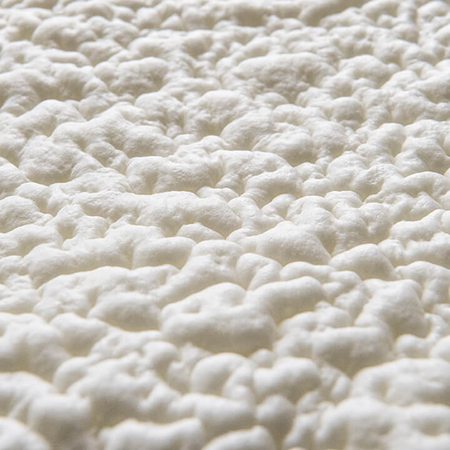 If you have issues with the watertightness of your roof, consult a specialist who can repair it sympathetically. We would recommend members of the National Federation of Roofing Contractors (NFRC), as these have all been vetted for membership and will give you honest advice about caring for your property.
Why use West Country Tiling
If you are looking for a roofing company who are members of the NFRC and have the know-how from many years of working on historical properties and Grade I or Grade II listed buildings, then please get in touch on 01373 462224 or by emailing us at info@westcountrytiling.com.