Supplier Case Study – Dreadnought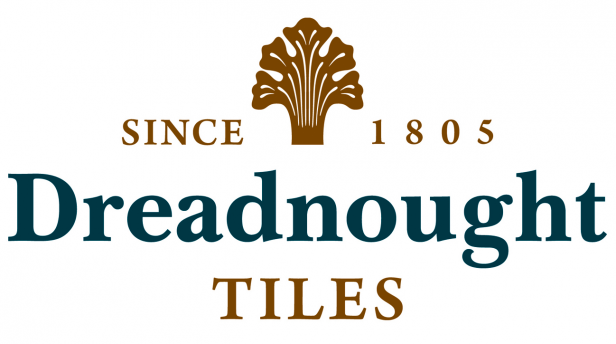 History
Dreadnought Clay Roof Tiles have been manufactured on the same site in Brierley Hill since 1805 with a passion passed on through generations of continuous family management. This passion is focused on creating the finest traditional plain clay roof tiles that are both aesthetically pleasing and extremely durable.
Dreadnought Tiles are the clay tile of choice for both discerning self builders as well as heritage professionals; their clay colour range is generated naturally through careful control of the kiln atmosphere without the use of artificial stains or pigments. This technique is now unique to Dreadnought and as the colour is fired into the body of the tile rather than applied as a surface layer, it is permanent and will not fade over time. Each tile has a subtle individuality which comes together on a roof giving the character and depth of colour that characterises a Dreadnought roof.
The Dreadnought Product
Dreadnought Tiles are available as machine made tiles in either a smooth, sandfaced or rustic finish and in a Classic handmade range where a greater degree of variation occurs between each tile and across its surface. Their natural colours range from Staffordshire blue, traditional brindles and mixed colour blends to reds, with a huge range of ornamental tiles and special fittings available to match.
Heritage projects can require the replacement of bespoke ornamentals and roofing components and Dreadnought's Heritage department have an unrivalled depth of experience of creating complex clay pieces for sensitive restoration projects.
Projects
West Country Tiling have quotes from Dreadnought Tiles on file dating back to 1972. So, for almost 50 years we have been working with this reliable family business.
We used Dreadnought Staffordshire Blue and Red clay tiles one of our most prestigious projects, the re-roofing of Tyntesfield House. This Grade I Listed Victorian Gothic Revival mansion near Bristol won the 2012 'South West Building Conservation' award in 2012.
Why we use Dreadnought Tiles
The Dreadnought company are ultimately reliable and have never let us down. The colour blend of their tiles is fantastic for machine made tiles, and the end result is a beautifully softened and blended roof.
"For Tyntesfield House Dreadnought offered what we considered to be the best colour match. We are very pleased with them. Dreadnought produces excellent tiles and fulfilled every expectation we had of them."

Toby Pitt, Managing Director at West Country Tiling
Why use West Country Tiling
Our Master Craftsmen have over 30 years of roofing experience. When contracting us, you can be assured that you're working with an expert team who have vast roofing know-how and who have developed reliable supplier relationships.
If you have a roofing project that needs to be carried out by our experienced team, please get in touch on 01373 462 224 or email us on info@westcountrytiling.com