Supplier Case Study – Spicer Tiles
History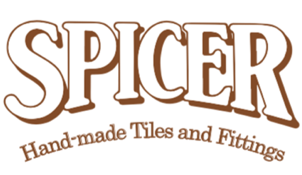 Spicer Tiles is a small family business based in Kent, they started making handmade clay tiles in 1987 when demand was high due to the damage caused by the Great Storm. The product range grew from just fittings, to peg tiles, and now a range of plain tiles and floor tiles too.
Each tile is made using wet, malleable clay and is shaped in the mould by hand, giving each tile its own story and character. This video shows how each tile is made by hand, with each worker making up to 1000 tiles per day.
After the making process, the tiles then go into the drying room, where they are dried for up to 4 days to bring them to below 5% moisture. Once this process is complete, the tiles are ready for firing. The main benefit of crafting each tile by hand is the outstanding aesthetics which come along with it. It is Spicer's belief that uniformity in tiles doesn't allow a roof to stand out like it should. After all, the roof is one of the main focal points of a property.
Projects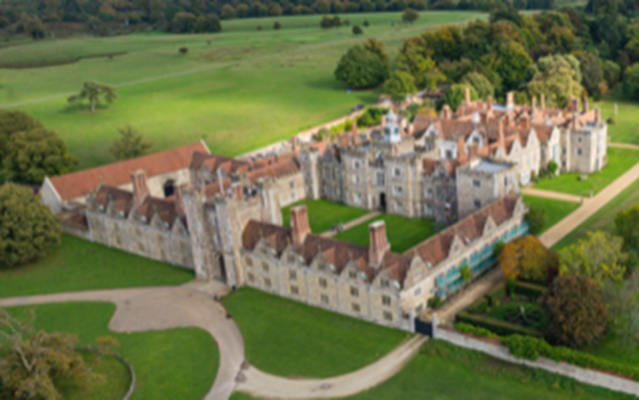 Spicer Tiles products can be found on many prestigious buildings around the country, including The National Trust's Knole House and Park in Sevenoaks.
Along with the Royal Horticultural Society's Wisley Gardens, the Hard Rock Cafe in London, Somerton Castle in Lincolnshire and many more. Although these are some impressively large and historic buildings showcasing Spicer Tiles products, some of the company's favourites are the smaller and more personal builds.
Why we use Spicer Tiles
No matter the size of the build, the Spicer Tiles team treat every project the same, with a close, personal service to ensure the customer receives the most value for money.
"Spicer produce a truly excellent handmade clay tile."

Toby Pitt, West Country Tiling's Managing Director
West Country Tiling has fitted Spicer Tiles to a number of projects over the years. The most recent projects include St Mary's Church in Monxton, Hampshire and Berwick St John's Church in Shaftesbury.
St Mary's Church is a delightful church that typifies the many places of worship found in Hampshire.
It was designed by the architect Henry Woodyer, who specialised in the English Gothic revival style.
St John the Baptist Church is a Grade II listed building built in the 14th century. In 1861 it was heavily restored under the direction of the Henry Woodyer, Gothic revival architect.
Why use West Country Tiling
Our team has over 30 years of roofing experience. When contracting us, you can be assured that we will create a roof with all the individual patina and perfect imperfections that come from using handmade tiles.
If you have a roofing project that needs to be carried out by our experienced team, please get in touch on 01373 462 224 or email us on info@westcountrytiling.com