Slate Roof Coverings
With over 30 years of experience, the team at West Country Tiling have worked on various types of roofs, using different varieties of natural slate, on diverse buildings. From churches and historical buildings, to modern extensions and architectural masterpieces, we have roofed them all.
We are based in the Southwest of England and can offer advice on which slate is best for your project. If you're in need of our expertise and experience to refurbish your roof with quality slates, we are the right roofers for you.
Different Slate Roof Coverings
Burlington and Westmoreland Slate
Burlington stone and slate was founded in 1843 and is one of the best slates available in the world, let alone the UK. Based in Lancashire until 1974, when it was relocated to the county of Cumbria, these natural slates are strong, beautiful, and weatherproof.
Used on iconic buildings such at Stirling Castle in Scotland, St Pancras Chambers in London, and St Mary's Cathedral in Edinburgh, you can't go wrong when using this high-quality slate for your roof. Whether you choose their Burlington blue Kirkby stone from the Silurian period or Westmorland green slates carved from metamorphic volcanic stone, this investment will last many lifetimes.
Canadian Slate
Also known as Canadian Glendyne Slate, these slates are produced in the town of Saint Marc du Lac Long in Quebec and come in charcoal grey with a subtle blue tone.
Quarried from deposits laid down approximately 500 million years ago in the Ordovician era, this slate is known for its ability to withstand severe weather conditions and they are unaffected by acid rain, sunlight, and ultraviolet light.
Cornish Slate
Cornish natural slate has been used for over 800 years and was of considerable importance during the reign of Queen Elizabeth I, when it was exported throughout the realm, and by sea to Brittany and the Netherlands.
Today, all Cornish slate comes from two quarries, Delabole and Mill Hill, and is known to be extremely long lasting and durable. Handmade by Cornish craftsmen, using skills passed down over generations, this smooth textured light blue-grey slate is considered by many to be one of the best slate money can buy.
Spanish Slate
Natural roof slate from Spain is made from splitting fine-grained metamorphic rock. Producing an estimated 4 million tons of slate per year, Spanish slate makes up 90% of Europe's natural roof coverings.
Because of its metamorphic origins, Spanish slate is usually black or grey and is primarily used for roofing and cladding. With its worldwide use, these slates are known to be of high quality and have a splendid aesthetic finish. However, you get what you pay for with Spanish slates and if you purchase good quality slates, they are excellent, but lesser grade slates have a shorter life span.
Welsh Slate
Natural slates from Wales have been used on roofs since the Roman period. Slate can be both quarried and mined, and the quarries of Penrhyn and Dinorwig were the two largest in the world, while the Oakeley mine at Blaenau Ffestiniog was the largest slate mine in the world. So, it's safe to say that when using Welsh slate, you are accessing some of finest in the world.
From Heather Blue to Dark Blue Grey, natural roofing slates from Wales not only looks beautiful, but they are also durable, non-combustible, and impermeable to water, making it an exceptionally choice as a roof covering.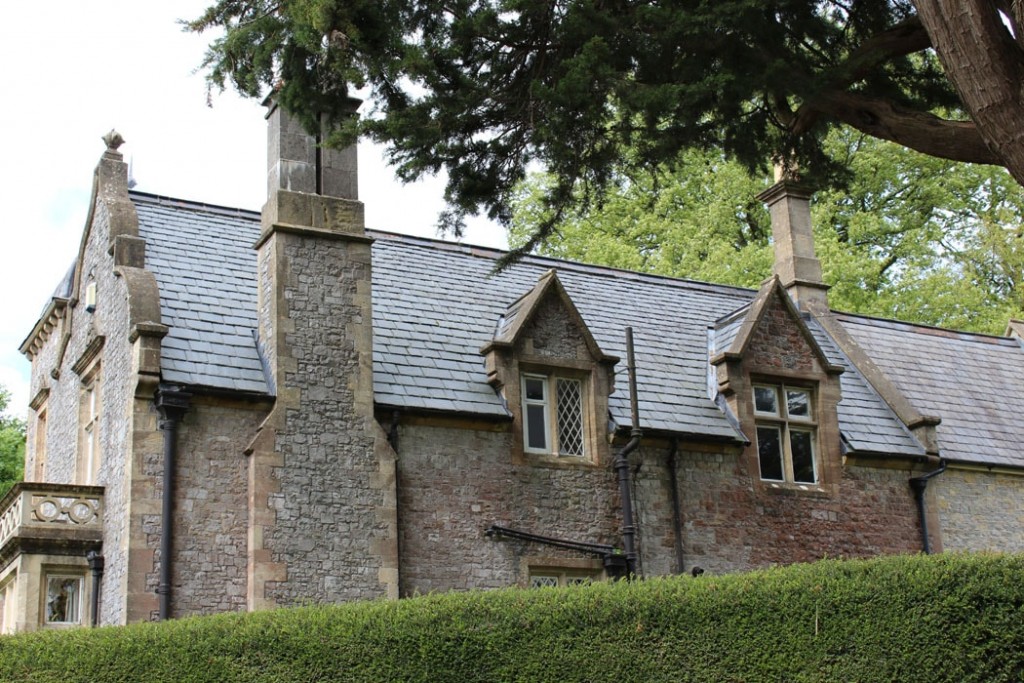 Why Use West Country Tiling
Our team has vast experience working with natural stone slate from all these countries. When contracting us, you will be party to our highly skilled craftsmen who have expert knowledge and professional know-how.
If you have a natural slate roofing project that needs to be carried out by our experienced team, please get in touch on 01373 462 224 or email us on info@westcountrytiling.com.