West Country Tiling seeks hard working apprentice
Toby Pitt, Managing Director at West Country Tiling is on the lookout for a hard-working apprentice to join the team. If you're a school leaver who is thinking about starting an apprenticeship, then this could be the right choice for you. Please get in touch if you like the idea of learning a trade and gaining a qualification whilst earning a wage.
Interview with an apprentice
We recently caught up with Noah Millard about what it's like to be an apprentice. Noah, aged 20, has been studying for an NVQ Level Two Diploma in Roofing at South Devon College since September 2019.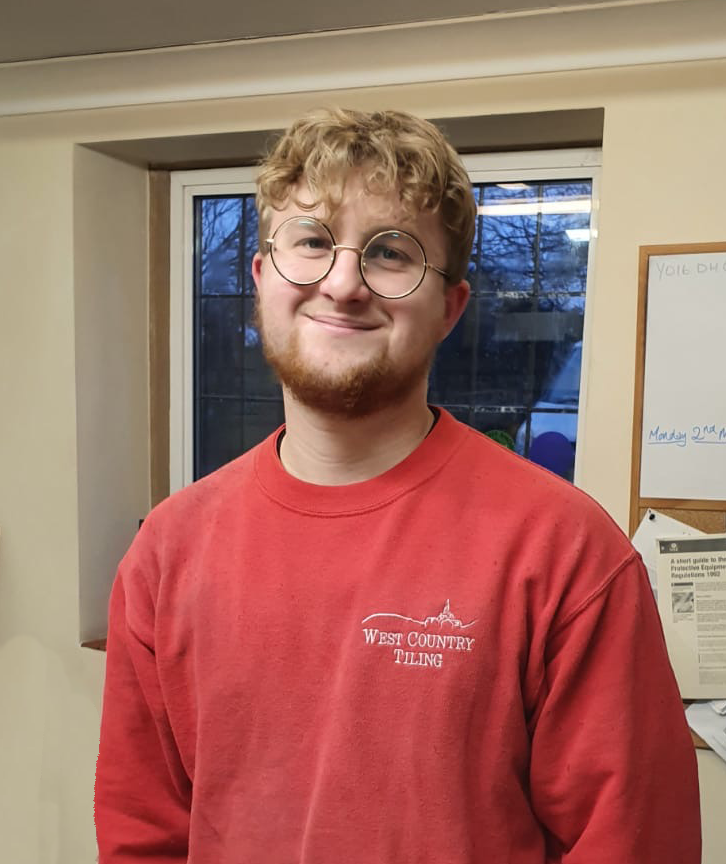 Why did you choose to do an apprenticeship?
When I finished school, I wanted to go out into work. I really enjoy the job and I'm getting a qualification at the same time.
What attracted you to this particular type of apprenticeship?
I like being outside, I don't really feel the cold when I'm working, and I get to work with a good team of people.
What's your typical day like?
I get up around 6.30am, as I have to get into the yard for 7am, where I meet with the team. After picking up the materials we need for that day, we head off to the job in the van. When we're doing repairs, the work is more variable, but when we get bigger jobs it can be at the same site for a long time. Our main aim each day is the fix the roof! How we do that varies depending on what kind of building it is.
What would be your advice to someone who wants to become a roofing apprentice?
You need to be hardworking, like working outdoors, be willing to learn and must have common sense. You'll need to work for the company for about nine months to a year before starting the NVQ, that way you'll be sure you like the job before you start college.
What are your plans once you complete your apprenticeship?
I want to carry on working at West Country Tiling.
We'd like to thank Noah for taking the time for this interview and for being an excellent advocate for the apprenticeship programme.
---
We're recruiting roofing apprentices this summer. An apprentice learns on the job, develops skills and learns a trade. They must be hard working, enjoy working outdoors, not be afraid of heights and know how to push a broom. 🙂
We pay above the national apprenticeship rate. They would be part of a friendly team and become a fully trained roofer, specialising in historical roofing methods and materials.
Call us for a chat on 01373 462 224 or drop us an email on info@westcountrytiling.com with your name and phone number and we'll get in touch with you.