Roof Restoration Work – Blenheim Palace
Blenheim Palace is a world-class visitor attraction in Oxfordshire known as the birthplace of Winston Churchill. It is also used as an events, wedding and banqueting venue, as well as a unique filming location.
Restoration and Conservation
This magnificent 300-year-old palace is in constant need of attention. Blenheim Palace is currently undergoing a 10-year program to conserve this World heritage Site.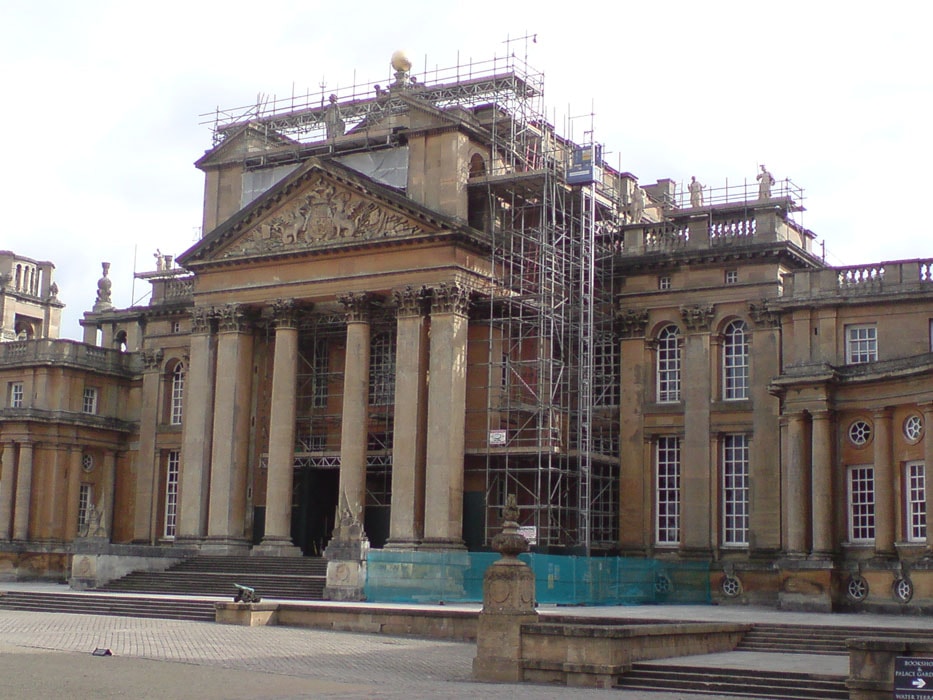 When working on a historical building of such significance, it's imperative that our workmanship is of the highest quality and exceptional care is taken to ensure the finish matches that of the original roofing.
The Restoration Project
The work carried out by the West Country Tiling team at Blenheim Palace involved stripping and recovering the Great Hall Roof and the North Portico, plus all associated leadwork.
The roof covering on the North Portico is made up of random Westmoreland Slates. Using random tiles gave the roof the overall look of the original design. We stripped the roof and sourced replacement slates from the Burlington Quarry.
We also stripped out the lead from the box gutters and had this re-cast by our expert in-house team of sand cast lead manufacturers. Then the team re-laid the lead on the timber work that we had re-built.
The Great Hall roof was made up of Welsh slates, so again, we stripped the roof, sourced slates to make good any shortages and re-roofed. The lead valley gutters also had to be stripped out and re-built. This including re-leading using our finest sand cast lead.
Why Use West Country Tiling
Our team has over 30 years of experience working with historical buildings, so when contracting us you will be party to our expert knowledge and professional know-how.
If you have a historical project that needs to be carried out by our experienced team, please get in touch on 01373 462 224 or by emailing us on info@westcountrytiling.com