King Edward's School, Bath
In 2020 we completed the re-roof of Nethersole House for King Edward's School in Bath. This was a fantastic project which we all thoroughly enjoyed. Lots of intricate slating and leadwork all carried out with our own sand-cast lead.
The re-roofing of Kind Edward's School is a typical example of one of our bigger projects. The contract period was 8 months and involved:
a full canopy scaffold
stripped and insulted the roof
rebuilt all of the sand-cast box gutters.
complete re-design and re-building of the lead dormers
we used 12 tonnes of sand-cast lead
re-slate the roof with new Welsh slates
some very delicate masonry restoration
Schedule of Work
There was a long planning lead-in for this project as the works had to fit around exams and a very busy school. We erected scaffold in the summer holidays and struck* it the following Easter so that disruption would be kept to a minimum.
*'Struck' is a roofer's term for dismantling the scaffolding.
The Welsh slates were also ordered well in advance to ensure that our works would not be held up by anything.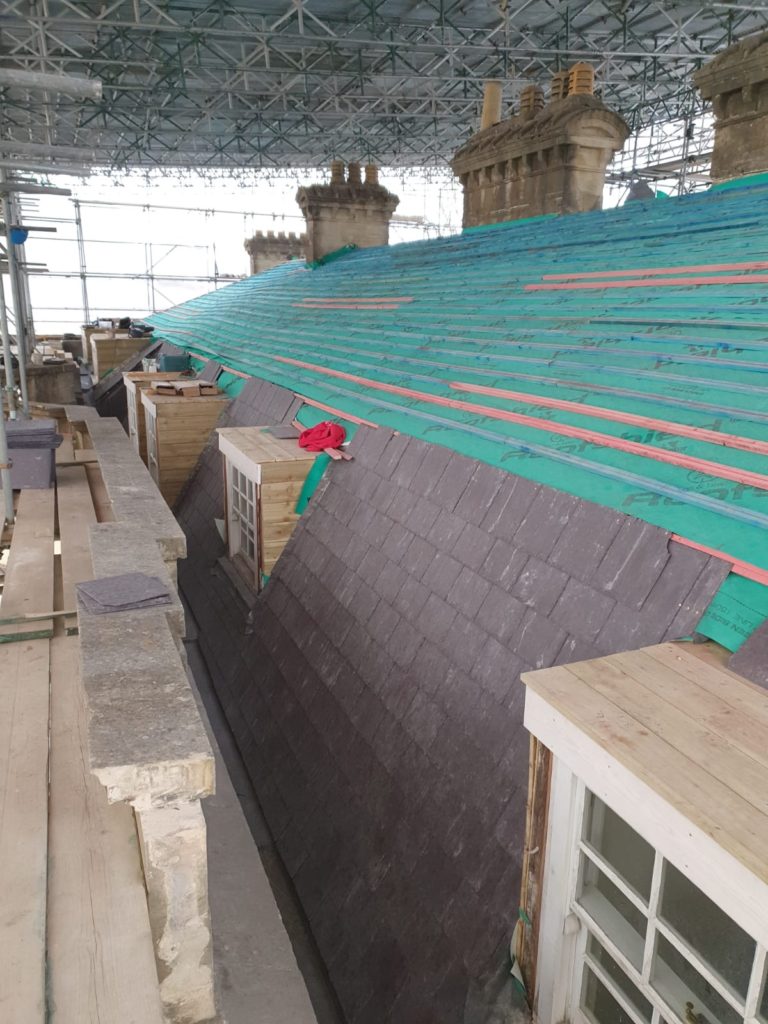 We closed off the top floor of Nethersole House to provide a layer of sound insulation between our works and the working school.
Once we had stripped the roofs, we insulated the entire roof with Rockwool RWA45. This is a non-flammable insulation which complies with Part L of the Building Regulations when laid in two layers of 100mm.
We then rebuilt all of the box gutters and flat roofs to comply with the recommendations of the Lead Sheet Training Academy. The lead that had been stripped from the roof was re-cast as Code 7 and Code 8 ready for relaying by our in-house teams. Proper recycling!
Lead was laid to the box gutters, 14 No. dormer flat roof and cheeks, lead roll hips and cover flashings. The roofs were then re-slated using the new Welsh slates.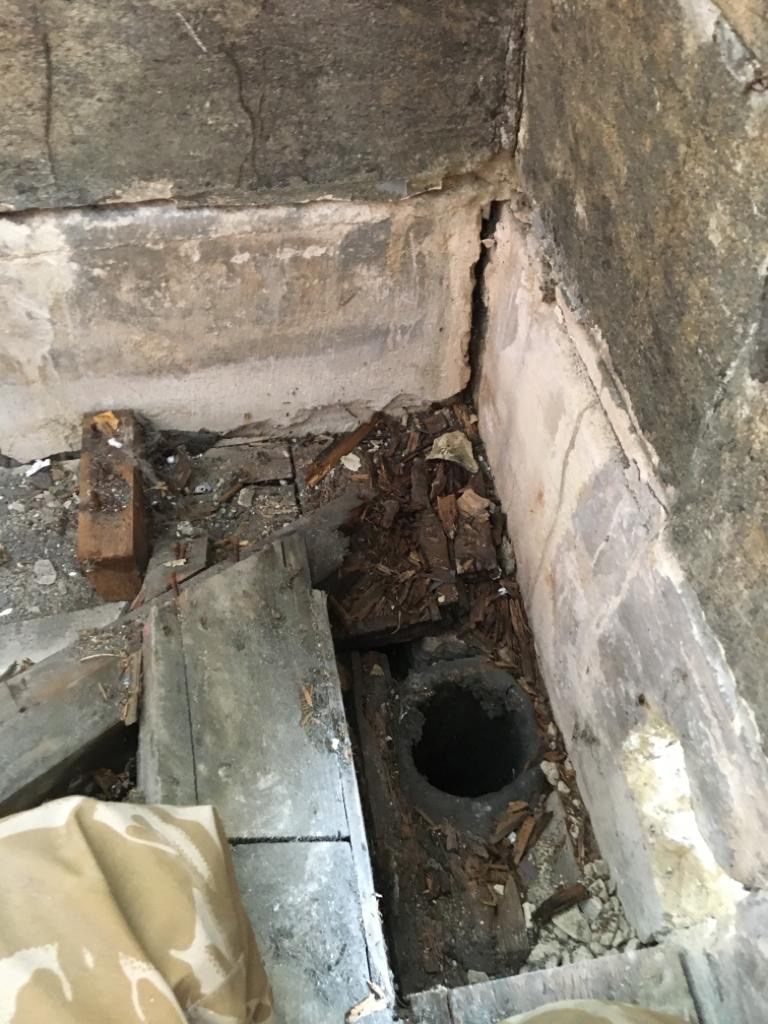 We were very grateful for the temporary roof supplied and erected by King Scaffold of Bristol, as some of the weather that we endured on site through the winter was spectacular.
All works were completed on time and within budget. Very satisfying.
Why Choose West Country Tiling
We always take the time to complete the job to the highest of standards. If you have a roofing project that needs to be carried out by our experienced team, please get in touch on 01373 462 224 or by emailing us on info@westcountrytiling.com