Completion of St Mary's Church in Dorset
In January of 2021 we commenced work on the unusual St Mary's Church at Long Crichel in Dorset. We have now completed this work and are extremely proud of the result.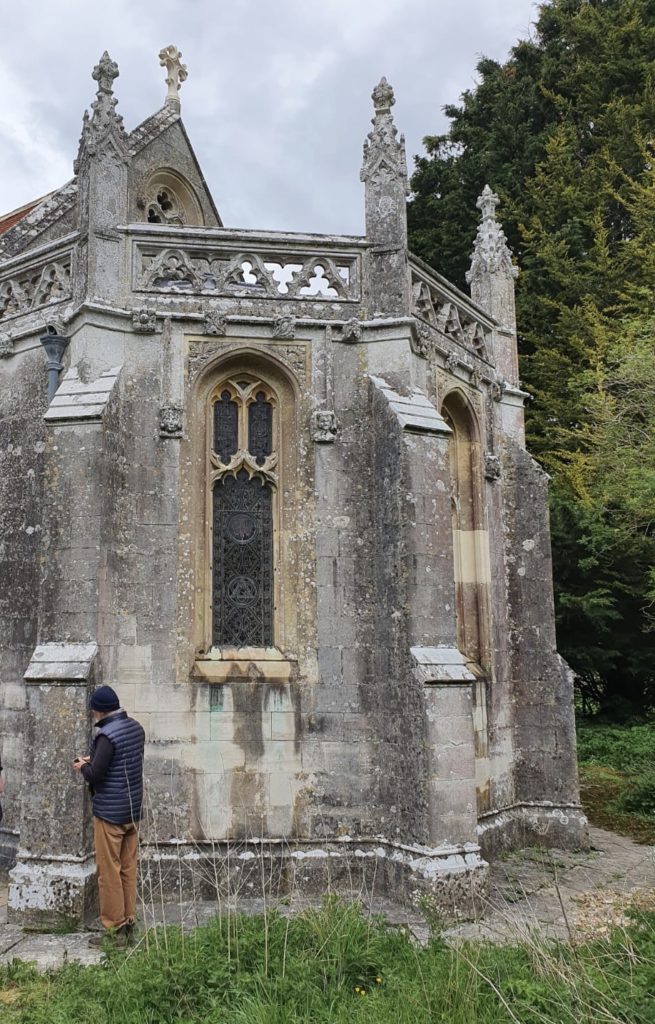 What makes this church of special interest isn't just that it's under the care of the Friends of Friendless Churches, or that is was built using at least six different types of stone and originally dates from the 15th century, or that it took 25 years to rebuild in the 19th century under the guidance of three different architects, it's that it has a very distinctive and extremely delicate octagonal apse.
This apse is constructed using Portland stone and flint banding with beautifully carved pinnacles and window surrounds.
Work carried out
Internally at St Mary's the apse has four beautifully carved Portland stone angel heads. Part of the work we carried out was to repair the remains of one of the angels and restore it to its former glory.
We also repaired the stone cross on the roof apex. We believe it was originally made from Hamstone, which due to its soft nature, has deteriorated over time. We rebuilt the cross using the more robust Bath stone as the bed depth is not available in the Ham Stone quarry.
We worked closely with a very talented stain glass window specialist to conserve the glazing and restore the stunning windows to their original splendour.
The church roofs were completely replaced using Spicer handmade clay tiles in a mix of Hanbury Burmarsh and Honeywell, to recreate the characteristic red hues of the previous roof.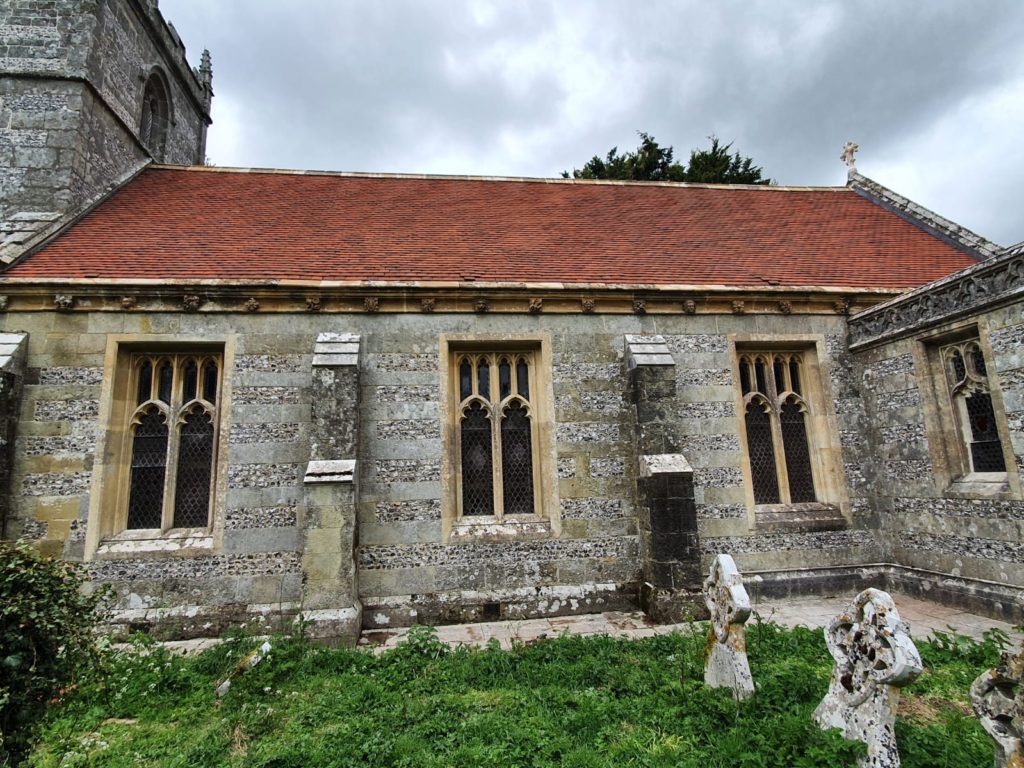 Why use West Country Tiling
We are traditional roofers who have operated throughout the South West of England for over 30 years and can provide roofing services from the wallplate up.
If you have an ecclesiastical or historical roofing project that requires an expert roofing team, please get in touch on 01373 462 224 or email us on info@westcountrytiling.com.