Supporting Architects in the South West
West Country Tiling company began trading in 1969 under the stewardship of Derek Pitt. His son Toby has been managing operations since 1990.
As a result of our extensive experience we've determined what our strengths and weaknesses are. Our greatest strength lies in the quality of craftsmen that we employ. All of our Mastermen served formal apprenticeships before running a team and in that time, through watching their own Masterman, they learnt how to produce roofs of the highest quality and how to deal directly with architects and clients.
Just in case you're interested, our weakness is that we're sometimes in too much demand! Because we do not subcontract labour, this can limit our response times. However, all projects require some pre-planning and preparation, so rarely is this an insurmountable problem.
Our Bespoke Service
We offer traditional roofing services from the wallplate up, incorporating slating and tiling, leadwork, stone masonry and carpentry with all trades in-house. In fact, even the scaffold we use is in-house! We specialise in ecclesiastical work (churches make up almost 40% of our turnover), but also historic buildings for private clients and the National Trust. Please see our Gallery for examples of the work that we've completed.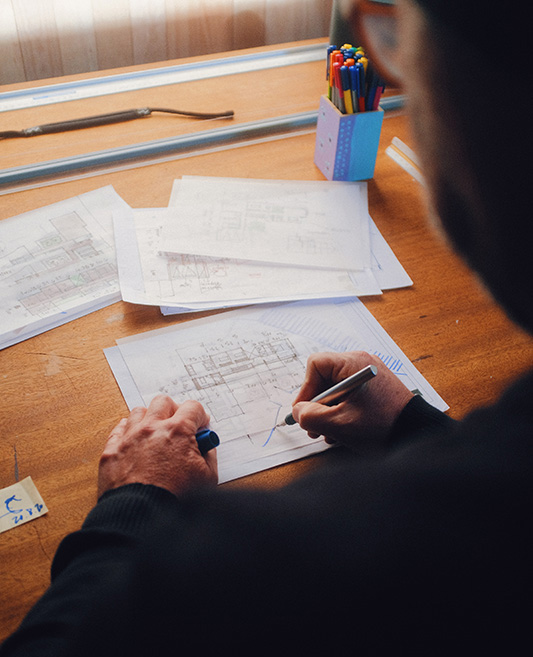 Working with Architects
We've been nurturing our architectural relationships for over 30 years, and because we always take the time to complete the job properly, these architects work with us time and time again.
One of these architectural firms is Chedburn Dudley, who we have been working with for over 30 years.
"The reason we choose to work with the West Country Tiling team on more difficult projects is because of their specialist knowledge and experience of complex listed buildings. Also, their 'can do' attitude, when encountering a problem, they always offer a solution."

George Chedburn, Architect and Founder of Chedburn Dudley
These are some of the many reasons you should consider us for any of your upcoming projects that requires a roofing specialist.
Why work with West Country Tiling
Our team has over 30 years of experience working with many private residencies, churches and historical buildings, so when working with us you will be party to our expert knowledge and professional know-how.
If you are an architect with an historical roofing project that needs to be carried out by our experienced team, please get in touch on 01373 462 224 or by emailing us on info@westcountrytiling.com