Another productive year at West Country Tiling
Roundup of 2019
As Christmas fast approaches and another year is almost done, I find myself looking back over the year we've had – 2019 was very successful and extremely busy.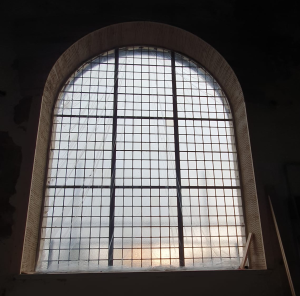 The team at West Country Tiling carried out some major projects including re-roofing works to 13 churches. This included the 14th century Grade II listed St John the Baptist church in Berwick, Wiltshire, the medieval St Kenelm's church in Minster Lovell, Oxfordshire and St Winfred's church in Totton, Southampton, built in 1937.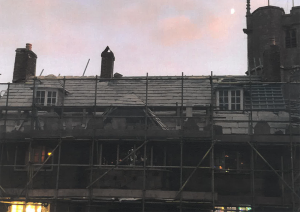 We also carried out the re-roof of a total of 42 properties throughout 2019. Amongst these were some beloved National Trust buildings; the Saxon Robing Rooms at Corfe Castle in Dorset, The Courts Gardens in Holt, Wiltshire and the West Kennet Farmhouse near Avebury.
As well as these major projects we also performed minor maintenance on a significant number of other properties. This including some of the outbuildings at Hampton Court Castle in Hereford, a property we're very familiar with, having re-roofed the castle back in 1997.
My top achievement of the year has been the development of our lead casting table, as we have extended it to 7m and partially automated it. This short video shows the table in operation.
Looking forward to 2020
I'm looking forward to completion of the re-roof of Nethersole House, King Edwards School, Bath in April. This is a major renovation of an important Bath mansion. So far in 2019 we have erected a full canopy scaffold, stripped and insulted the roof and rebuilt all of the box gutters.
In the New Year the team will fix sand-cast lead box gutters, lead dormers and re-slate the roof with new Welsh slates.
I also live in hope to turning on the radio and not hearing the word Brexit anymore!
---
Wishing all our colleagues and customers a wonderful Christmas and a prosperous 2020, from all of us at West Country Tiling.